Fencing installation and removal
The best places to get fencing and fence supplies with a few fancy toys are below.
A recent rumor is that to have a 20 acre parcel professionally fenced with T posts and field wire ran the owner $20k.  That kind of cash pays for a lot of fancy tools.  Take a look at these.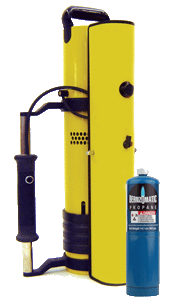 Go ahead and think about the propane powered post driver on about the 30th post in the hot hot sun…..  It's only 2k  the question is how much would you pay to rent it for a day?
Another interesting post driver is the one that you can keep at the same working height while the post goes in the ground.  Check out this driver. It can be used to both drive T posts in as well as pull them out.
While on the subject of pullers take a look at these little fence removers: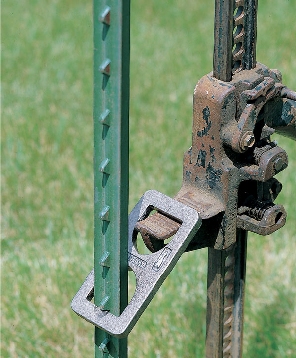 The little pocket sized post puller from Gemplers is a real gem.  Can be used with a jack or a chain.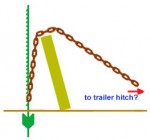 A chain with a post or a backhoe with this little Mighty Man from Kencove can also make quick work of getting posts out.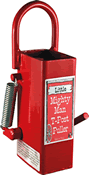 My favorite cable tools are the tried and true #316 aircraft cable cutters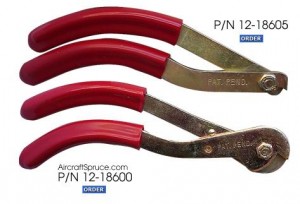 Available HERE
Other folks also like the spring loaded style

If they are going to be doing a lot of repetitive cutting.
I am of the mind to stay away from barbed wire.  Even the folks running cattle or goats have converted to high tensile wire to help limit the damage to their animals and barb wire never slowed down any thief.  (They all own the #316 cutters above.)
Check out the Kencove catalog for information on high tensile fencing and get it at Jim's supply or have it shipped in from Kencove.
I am thinking of the 4 inch white 200 ksi fence rail with either white coated high tensile wire like in this photo or with field fencing below the horse rail.  Any opinions on this from the readers?

Come on! ya gotta have an opinion…
This is the new Kiwi fencing that is available from Jim's Supply in Bakersfield, Kencove, or Kiwi fencing from PA Or another Kiwi from WA
Check out the Kencove catalog for high visibility high tensile fence wire
Now for T-posts gates and livestock panels (the wire you put on the gates) check out
Perris Fence & Supply Inc
6996 Old Woman Springs Rd,
Yucca Valley, CA
(760) 365-1151‎
Or
All Valley
164 North O Street
Imperial, CA 92251
(760) 355-7007